Best Quality Changeover Switch (Cam Switch/ Selector Switch/ Rotary Switch )
1.Products Introduction
The LW26 sereies rotary switch mainly applies to 440V and below,AC 50Hz or 240V and below DC circuits.
For breaking and closing,change-over of circuits under unfrequenly manual operation.
And the typical application are:control switch of 3 phase motors,control switch gear,
control switch of instruments,and change-over switch of machinery and welding machine.
The series comply with the GB 14048.3,GB 14048.5 and IEC 60947-3,IEC 60947-5-1.
The LW26 series have 10 current ratings:10A,20A,25A,32A,40A,63A,125A,160A,250A and 315A.
They were designed for multiple functions,wide variety of applications.
The LW26-10,LW26-20,LW26-25,LW26-32F,LW26-40F and LW-60F have finger protection terminals.
LW26 series rotary switch are an excellent substitute for LW2,LW5,LW6,LW8,LW12,LW15,HZ5, HZ10,and HZ12.
The LW26 series rotary switch has two derivatives,LW26GS Pad-lock type and LW26S Key-lock type.
Both of them are applicable in circuits when an physical control is required.
We can equip protective box(IP65) for 20A to 250A.
2.Working Conditions
a.Ambient temperature DO NOT exceed 40ºC, and the average temperature,measured over a period of 24 hours,
DO NOT exceed 35ºC.
b.Ambient temperature should not be below -25ºC.
c.Should not be isstalled above 2000m above sea level.
d.The humidity should not exceed 50% when the ambient temperature is 40ºC and higher humidity is allowed for lower temperature.
Product Catalog: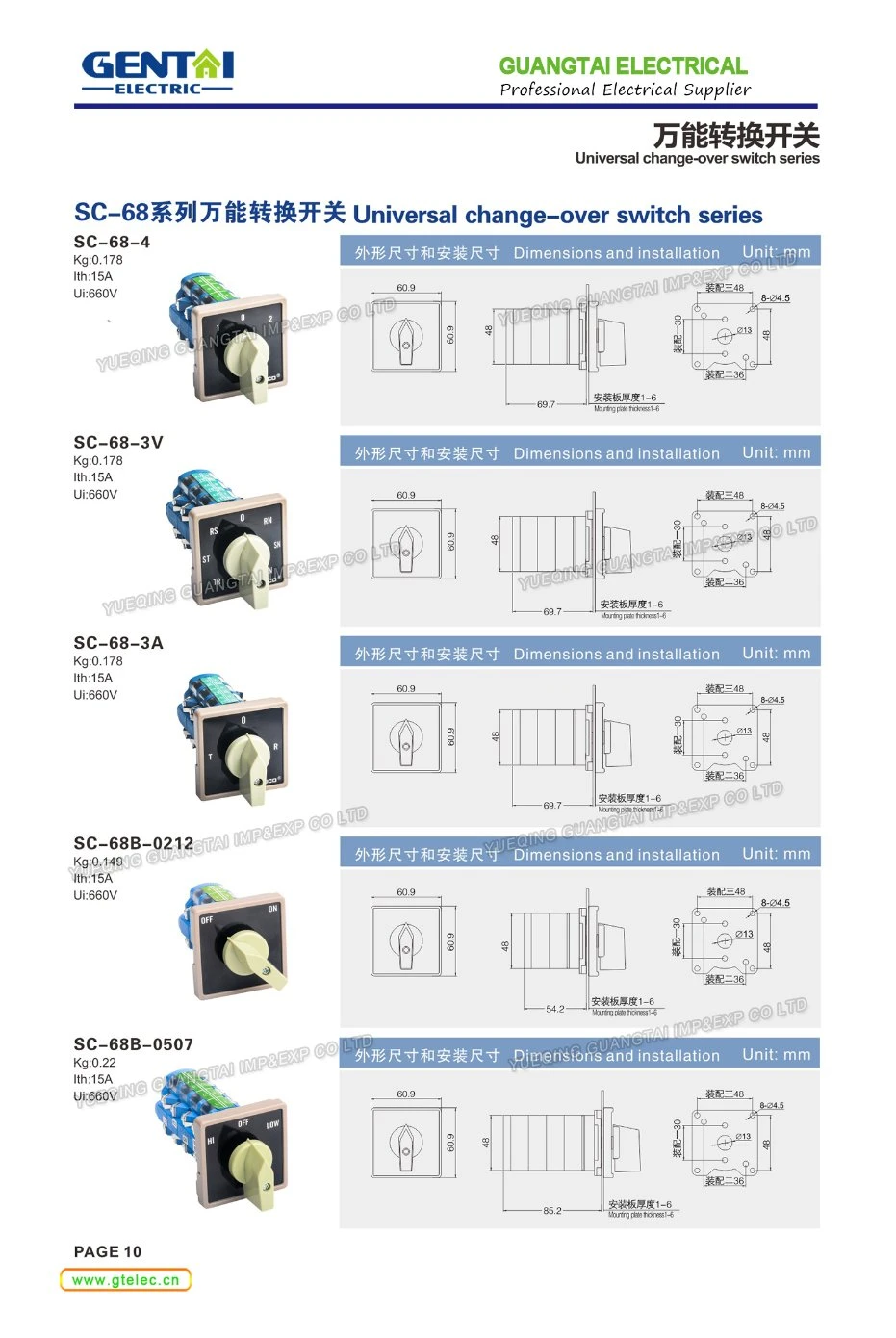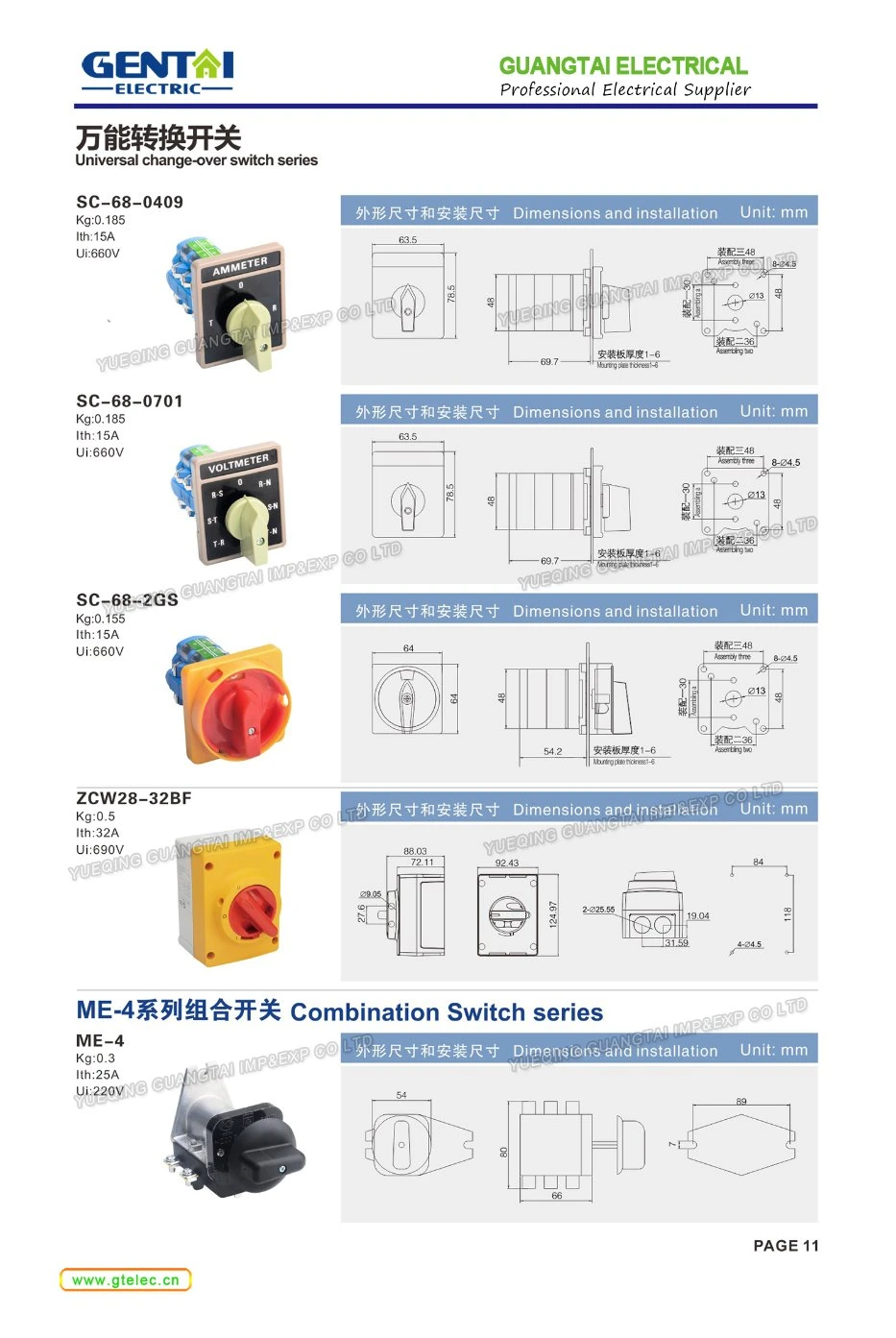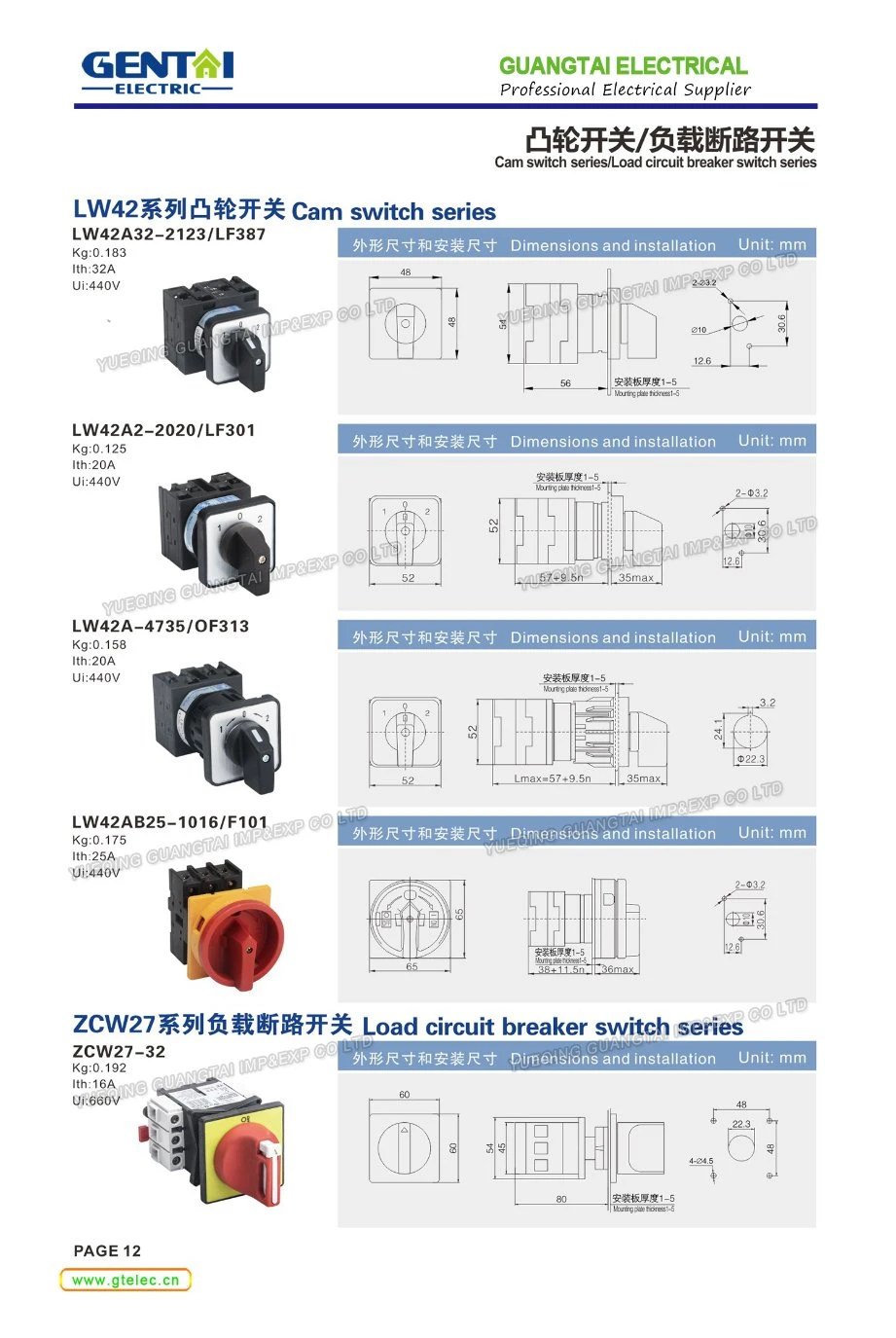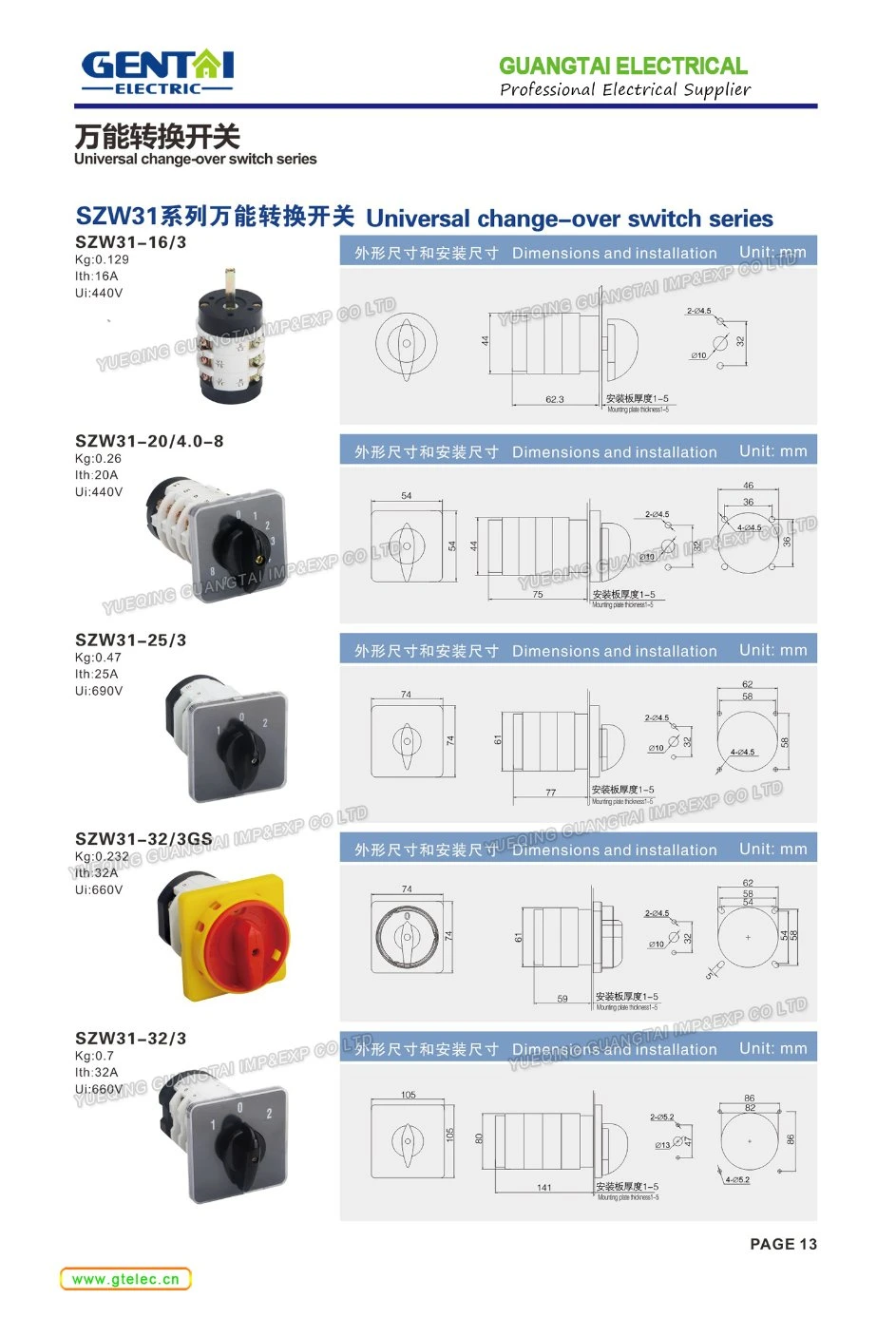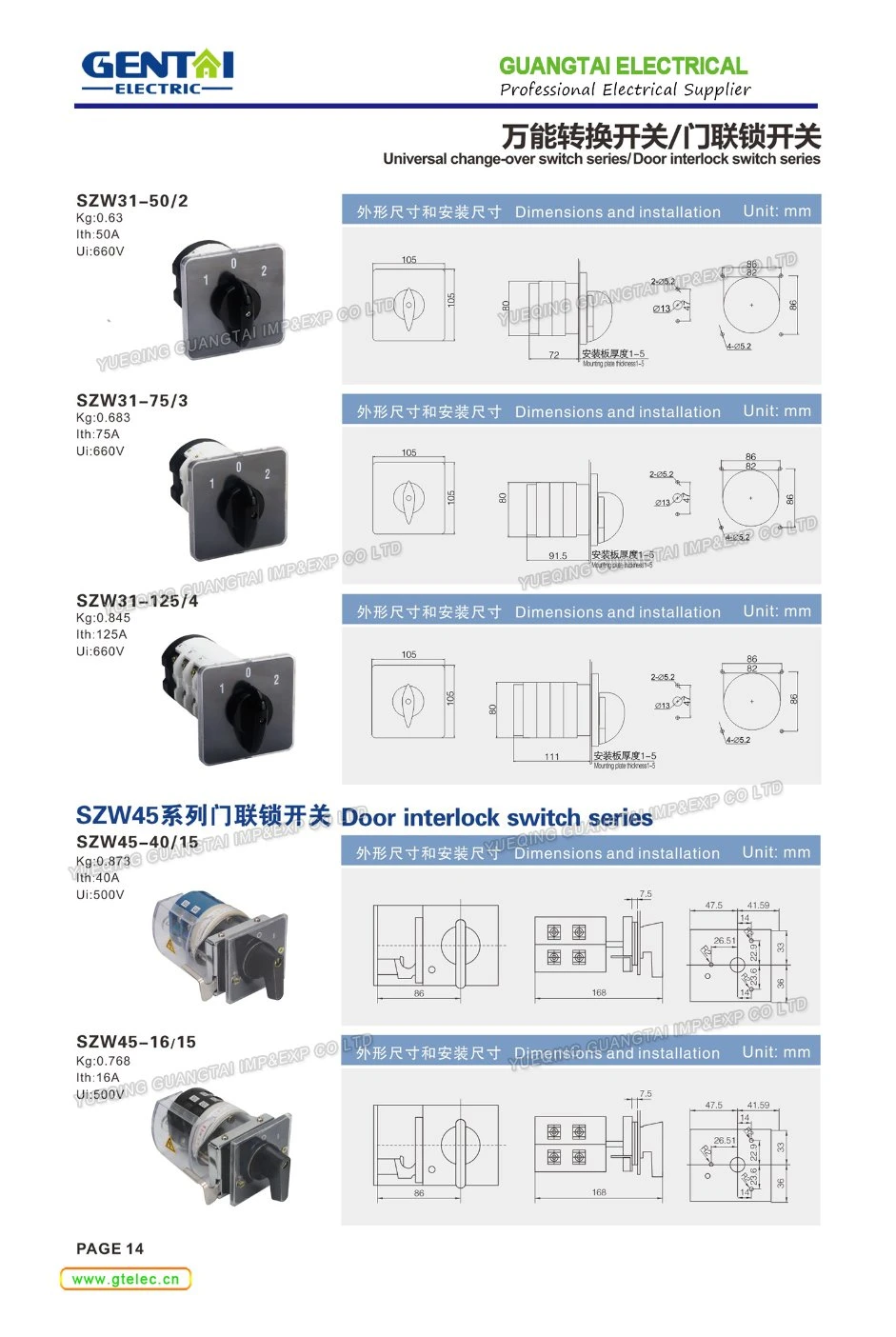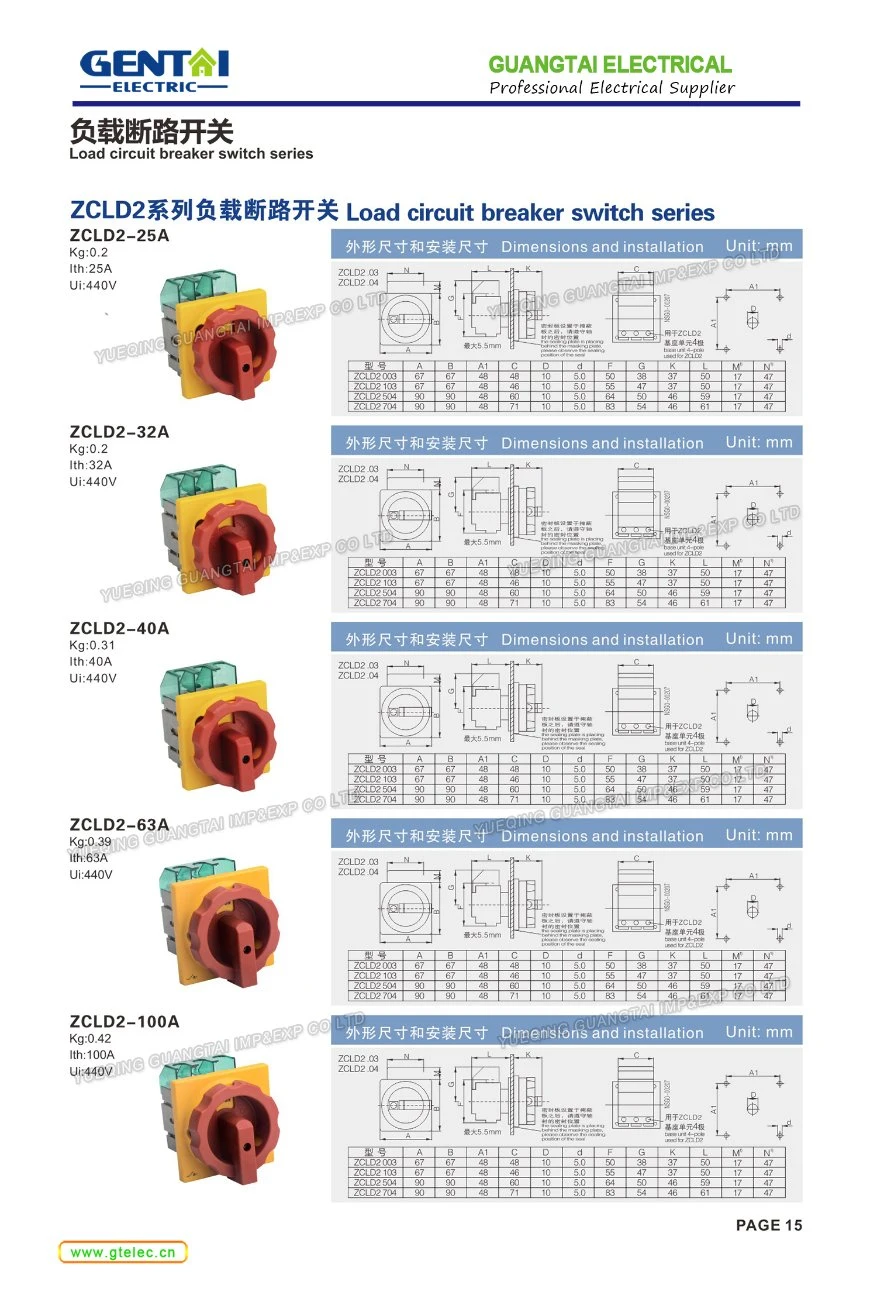 FAQ:
Q1:Are you a trading company or manufacturer?


We are professional manufacturer for distribution board and meter socket . also we supply of different electrical and electronic items



Q2: why will you choice us :


more than 10years of professional teams will give you good quality products ,good service ,and reasonable price



Q3:Can we have our logo or company name to be printed on your products or the package?


We offer OEM , ODM . our designer can make special design for you .



Q4: Is the MOQ fixed?


The MOQ is flexible and we accept small order as trial order.



Q5:Can I have a visit to you before the order?


you are welcome to visit our company ..
our company is only one hour by Air from shanghai
Dear Customers,

If you have any question , please feel free to contact with me by below Contact information :

GUANGTAI ELECTRICAL CO LTD
ARUS ELECTRICAL LIMITED (Sister Company)

Ms. Stella Li
gtelec.en.made-in-china.com