CATV indoor rf cable tv splitter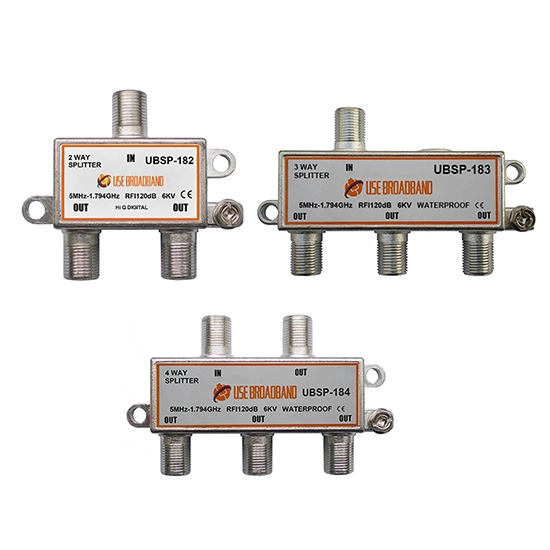 PARAMETER

FREQUENCY

UBSP-182

UBSP-183

UBSP184

(MHz)

QA

QA

QA

Insertion Loss Maximum(dB)

5-15

3.5

3.5/7.0

7.3

15-54

3.5

3.5/7.0

7.3

54-1000

3.5

3.5/7.8

7.8

1000-1300

4

4.0/8.0

8.8

1300-1500

6

5.0/11.5

11.5

1500-1800

6.2

6.0/12.5

12.5

Isolation Minimum(dB)

5-15

32

30

33

15-54

34

33

33

54-1000

28

26

23

1000-1300

28

26

23

1300-1500

23

23

23

1500-1800

21

23

23

Return Loss Input Minimum(dB)

5-15

21

20

20

15-54

28

21

21

54-1000

20

22

22

1000-1300

20

20

22

1300-1500

19

20

22

1500-1800

19

20

22

Return Loss Output Minimum(dB)

5-15

23

23

23

15-54

23

28

30

54-1000

28

21

21

1000-1300

20

21

21

1300-1500

19

20

20

1500-1800

19

20

20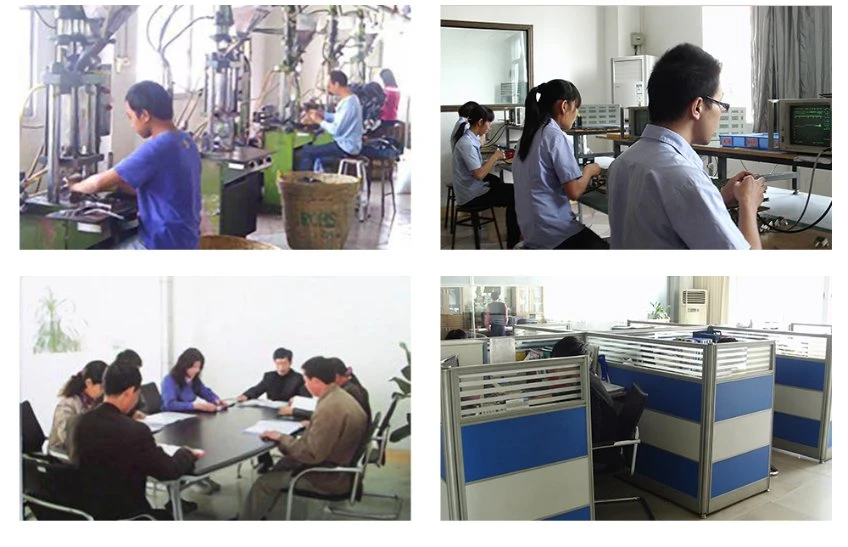 The factory was established in 1989, focusing on the production of hardware products.
Joined the plastic product manufacturing industry in 1999, producing various connecting cable and accessories.
Joined the electronic product manufacturing industry in 2008, mainly producing CATV and SMATV products.

We are involved in multiple industries, So we are more competitive than competitors in a single industry. we have a very solid foundation to help customers solve various product problems and provide Provide products of stable quality products. Most of the materials can be produced, self-management and self-quality control, in order to minimize the cost, to ensure the quality of materials and delivery time stability.Customers and friends trust us very much.

The factory has about 100 employees and a garden-style workshop, Covers an area of 2600 square meters, plant area of 5600 square meters. The production process, material control and on-site management of the products all follow the ISO management system. Use advanced equipment to improve product quality and production efficiency.

Production Equipment
8 plastic forming machines, 2 zinc alloy forming machines, 10 hardware stamping machines and 15 network analyzers and so on.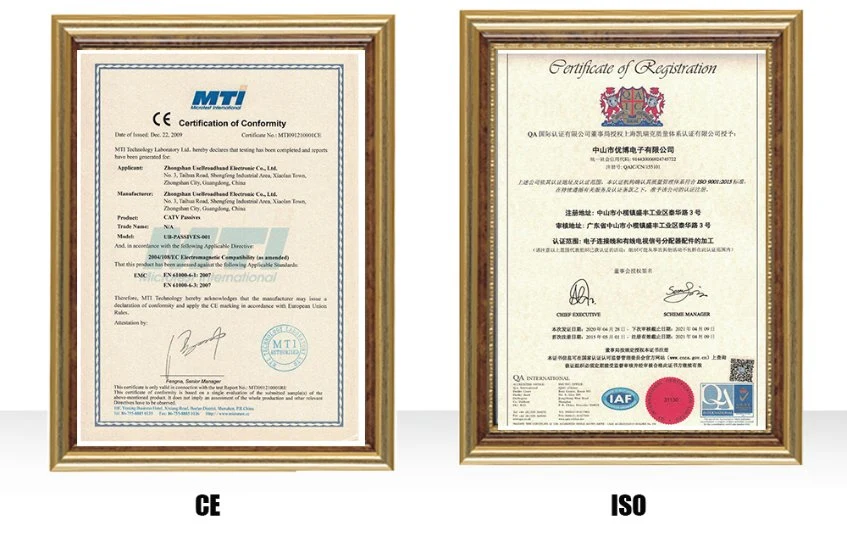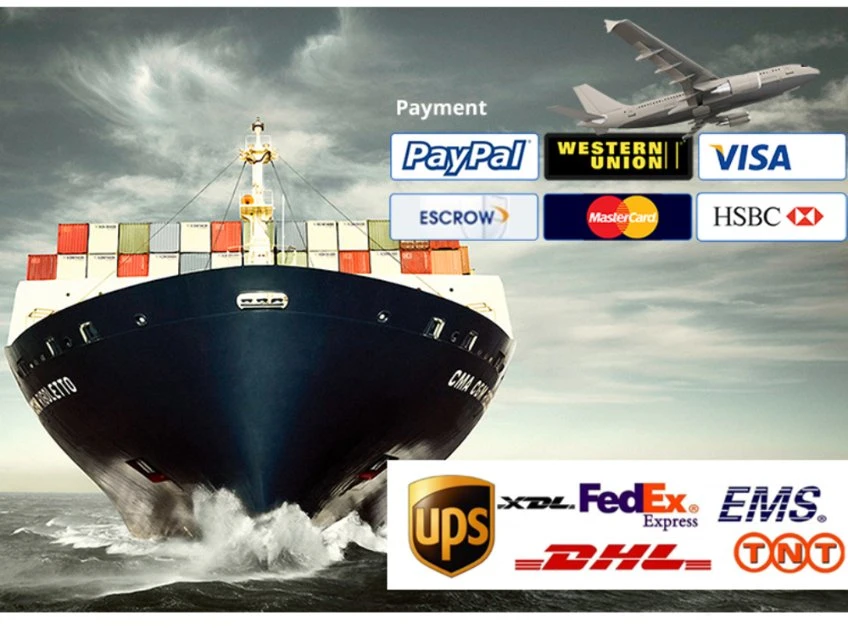 Q1: Are you a factory or trading company?
A1: We are a factory.Welcome to visit our factory. We are in Xiaolan Town, Zhongshan City,Guangdong Province, China.
We specialize in development and producing and selling all kinds of CATV and SMATV products., including Multiswitch, Amplifier, Modulator, Satellite Finder, Wall Socket, LNB, Diplexer, Splitter, Directional Coupler, Filter, Attenuator, Attenuation Filter, Wall Plate,Connector, Coaxial Cable, and so on.

Q2: Can I get some samples?
A2: We are honored to offer you samples.

Q3: You have the ability to do independent research and development?
A3: There are 4 people in the engineering department, including electronic engineers, plastic injection engineers, and metal stamping engineers. We have the research and development capabilities. We also collect regularly each customer feedback, product improvement and new product development.

Q4: How to start a custom project with your company?
A4: You can provide us with drawings or samples, or tell us your ideas and we will customize the plan for you.

Q5: Can I visit you?
A5: Sure, our factory is located in Zhongshan City, Guangdong Province. If you want to inspect our factory, please contact us to make an appointment.