Products description:
KVM Extender over IP, WB-KVM-HE120, it's easily to connect an HDMI source into a transmitter.
Then connect this Sender to your Local Area Network switch or over a single UPT CAT5e/6 cable.
Video and KVM can all be shared anywhere over a LAN with just a receiver unit and display.
Features:
Use single UTP cable (CAT5e/6) to substitute HDMI cable
to extend longer transmission distance (up to 120 meters)
Support resolution up to 1080P@60Hz
Support up to 2.25Gbps data rate
Support 8KV ESD protection
By transmitting keyboard and mouse data via LAN, it is easy to control PC or other media players remotely.
Via LAN router or network switcher, it is available to send data
from one transmitter to several receivers.
Specification
Model No.

WB-KVM-HE120

Technical

HDMI + KVM

Resolution

Up to 1080P@60Hz

Transmission Distance

Extension: Up to 120m_ CAT5e/6

Input: Up to 10m_24AWG

Output: Up to 10m_24AWG

Date Rate

2.25Gbps

EDID Emulation

Yes

Input

TX: HDMI x 1, USB2.0 x 1, DC Port x 1, IR remote port x 1

RX: Rj45 x 1, USB2.0 x 2, DC Port x 1, IR remote port x 1

Output

TX: RJ45 x 1

RX: HDMI x 1

Interface type

HDMI Type A [19 pin female], USB2.0 Type A(4 Pin female)

Product Dimensions

RX: 93 (W) x 90 (D) x 30 (H) mm

TX: 93 (W) x 90 (D) x 30 (H) mm

Item Weight

450g/set

Power

DC 5V 1A

Operating/Storage
Temperature

0 to 70 degree / -40 to 85 degree

Operating Humidity

10 to 90% RH
Highlight:
1. Three Extend Modes: One to One over CAT5e/6, One to Many over IP/LAN, Network Mode
Mode 1: One transmitter to one receiver over CAT5e/6 (120 Meter/400ft) or Switcher/Router (wired or wireless router)
Mode 2: One transmitter to many receivers over IP/LAN
Mode 3: One transmitter to one receivers over Network
2. Secure Remote Access
Real hardware solution to remotely access a computer, over your existing cat5e/6 network. Share video, audio, USB, RS-232, IR, and more.
3. Farther signal extension on a budget
Advanced HDMI Technology enables low cost CAT5e/6 twist pair cable to transmit HD multimedia content. This reduces installation costs, and enables easy termination, deployment and testing.
Application:
Our devices offers solutions for noise, space and security concerns, data center control, information distribution, conference room presentation, school and corporate training environments.
Sample Show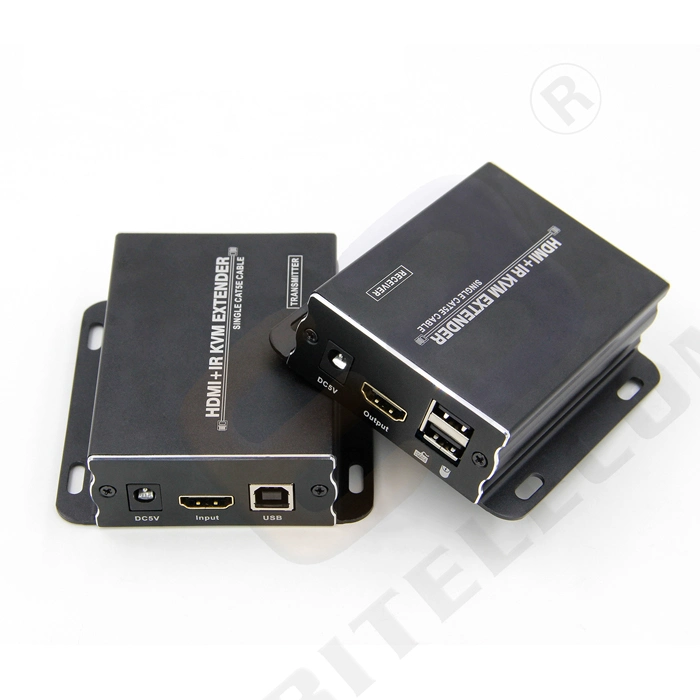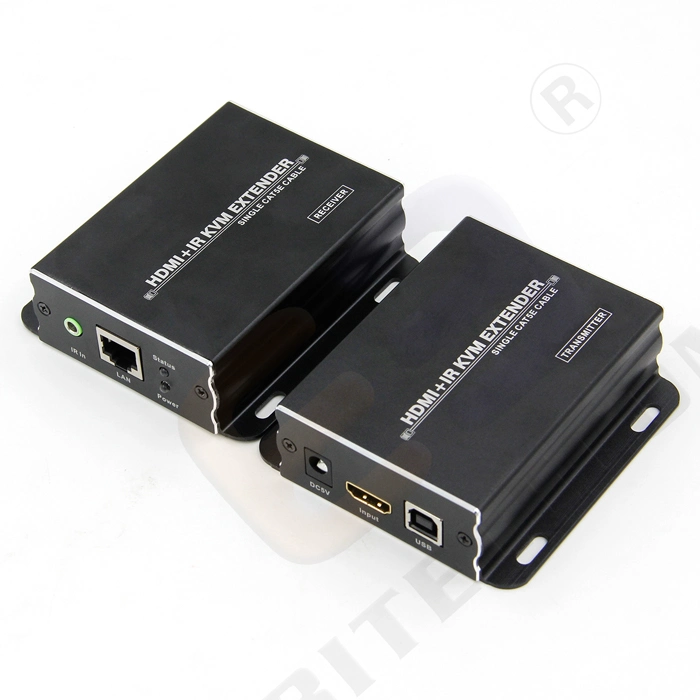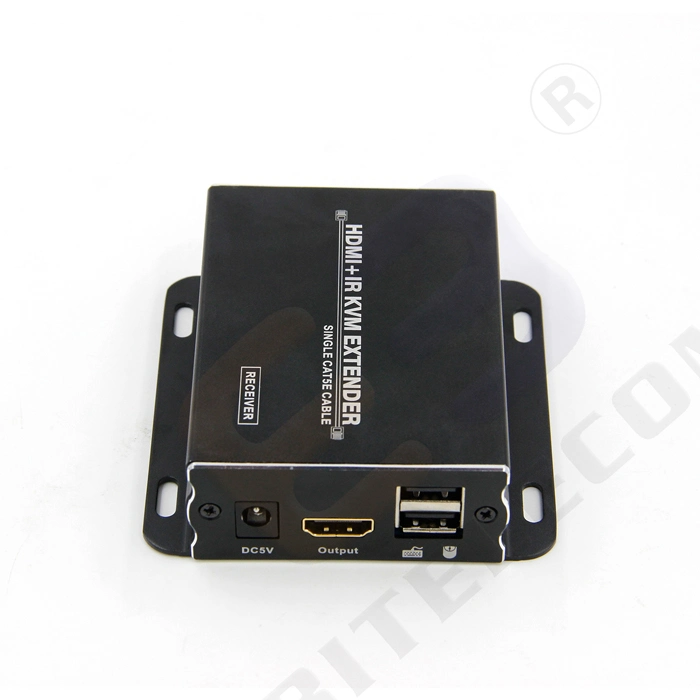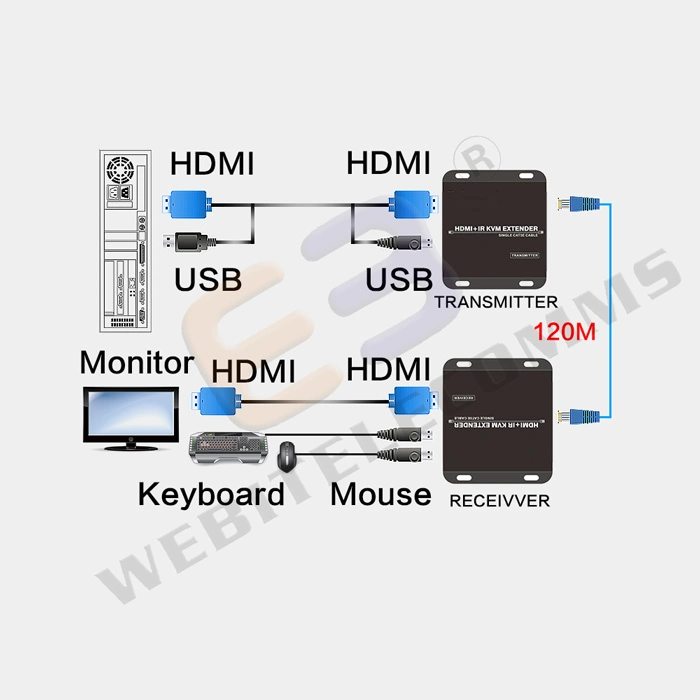 Package Included
1xKVM Extender
2xPower Supply 5VDC 1A
1xIR receiver
1xIR sender
1xUser Manual